NEWS:

12:2022
I am wrapping up a wonderful 14 weeks on residency at La Becque in Switzerland, where I've taken some much needed time out from reporting news and keeping up with the digital. A huge gigantic thank you to the whole team at La Becque for such a miraculous experience.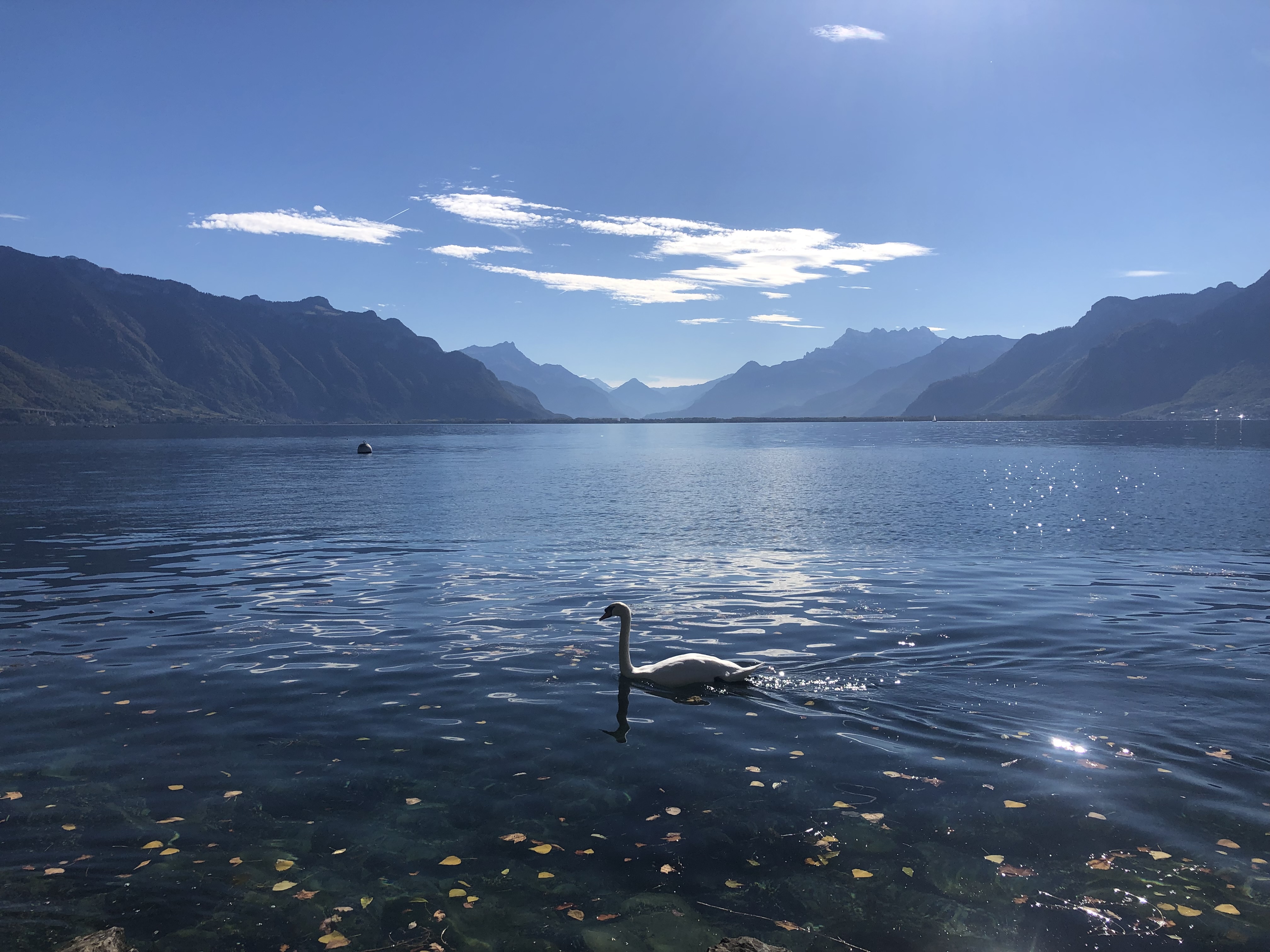 Whilst I've been here, A World For One Billion has opened at the UN Headquarters in Manhattan, with a new iteration of Crip Ecologies.

The book Curating Access: Disability Art Activism and Creative Accommodation, edited by Amanda Cachia and published by Routledge, has also been released. You can buy a copy here. Thank you to Amanda for including my work in such brilliant company.

Queering the Crip, Cripping the Queer at Schwules Museum in Berlin has been extended until January 30th 2023.

07.2022
On Queer Ground opened at Yorkshire Sculpture Park last week. Thank you to Sarah and Eloise for including me in such a wonderful show. Some pics of 'Crip Ecologies (2022)' taken by Arlo Lawton below:




07.2022
Documentation of my new work 'feladŷifâ / feladŷi (dust? / dust)' is now uploaded onto the website from Den leeren Strand überqueren, um den Ozea zu sehen ar Gesellschaft für Aktuelle Kunst: Bremen. This piece contains a unique mix of noble gases that glow softly and arc throughout the glass tubing. Special thanks to Thomas Wendler who fabcricated this piece with much care and pateince to achieve this unusual gas combination.

06.2022:
Very much looking forward to showing a 2022 iteration of my ongoing archive 'Crip Ecologies' at Yorkshire Sculpture Park (UK), as part of the 'On Queer Ground' exhibition opening in July: https://ysp.org.uk/exhibitions/on-queer-ground

06.2022:
I will be at Storm King Art Centre in upstate NYC from mid May - mid June so please expect to hear from me when I return

05.2022
A new, large-scale wall piece 'a score for rest (yielding)' will be exhibited as paer of ACROSS at Galerie Wedding, opening June 6th: https://www.e-flux.com/announcements/466020/movement-research-across/

04.2022
'ẍây ithřa' will be showing at Someone Lives in This Body: P-OST: Arnhem, opening on the 9th April





03.2022
'science fiction is not pretend' can now be seen on HAU4 along with an acconpanying interactive website made in collaboration with Cooper Lovano

03.2022
My work 'Crip Ecologies (2018)' will be on show as part of European Media Art Festival No 35 in April

02.2022
Crip Ritual is open with a beautiful website. couldn't be happier to be a part of this one: https://cripritual.com/

02.2022
Crip Ecologies: Vulnerable Bodies in a Toxic Landscape will open on February 19th. I am showing a new scultpural work, 'the body dreams of jet propulsion, or, every day a catastrophic failure'. More details on their website here: https://www.agw.ca/exhibition/565

02.2022
My latest video work 'science fiction is not pretend' will premier at HAU4 (online) on March 8th: details to follow

02.2022
Crip Ritual is now open at Doris McCarthy Gallery:
Toronto: Canada
Visiting information is below:
https://dorismccarthygallery.utoronto.ca/about/visiting

12.2021
I'll be hibernating until mid Jan. See you in 2022 <3

11.2021
I feel very honoured to be included in this article by Jamila Prowse in Frieze, alongside Leah Clements and Carolyn Lazard:
Frieze: How Open-Access Resources Can Support Disabled Artists: Jamila Prowse

10.2021:
Thank you to everyone who made it to Graduale 21: Imagine Something New, Like Justice at Galerie Wedding.
Thank you especially to Jenny Fuhr, Lena Maria Loose, Övül Ö. Durmuşoğlu, Harley Aussoleil, my fellow Graduate School artists, and the Galerie Wedding team. Some images from the opening below:



Image credits: Massimiliano Rossetto

10.2021:
Press Images from REVOLTING SPINES AND SHIVERING CHAINS: Galerie im Turm: Berlin: DE. The show runs until 14.11.2021.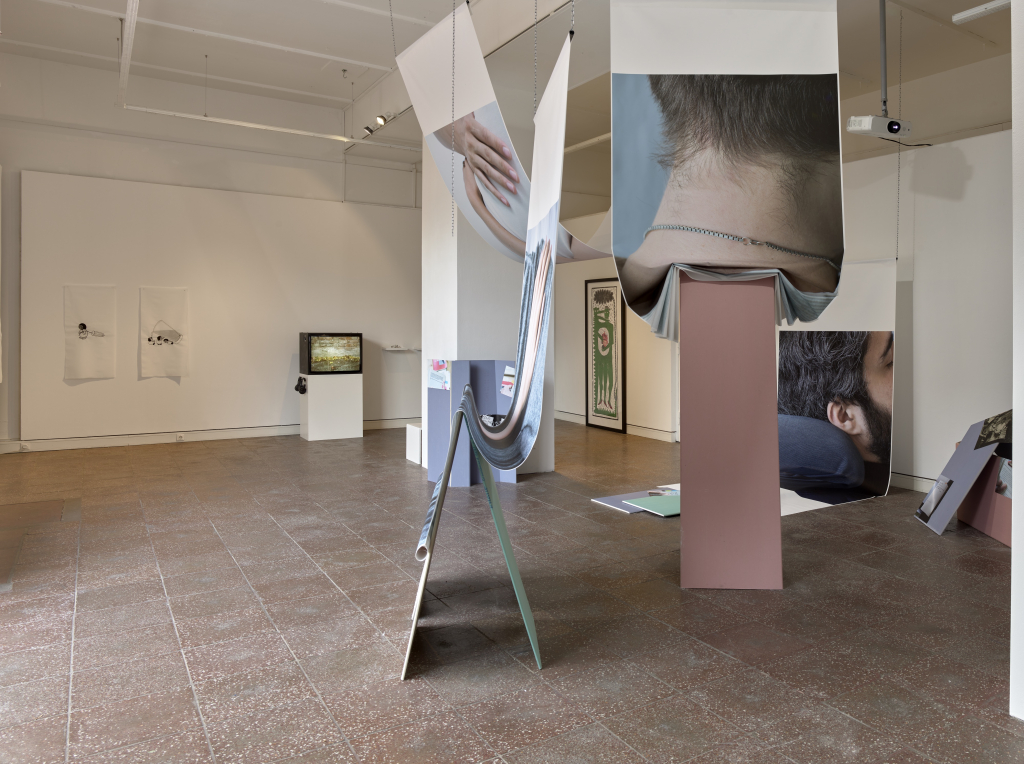 Image credits: Eric Tschernow

10.2021:
I will be joining the La Becque residency program in the summer of 2022, see the announcement here: https://labecque.ch/en/residency/#

10.2021:
ACTUALLY, THE DEAD ARE NOT DEAD opens on the 15th of October. With a program of events over opening weekend: TECHNIQUES OF BECOMING. See more at: https://www.wkv-stuttgart.de/en/program/2021/exhibitions/techniques-of-becoming

09.2021:
My work is featured in two recently released books from publisher Archive Books:
https://www.archivebooks.org/imagine-something-new-like-justice/
https://www.archivebooks.org/wicked-little-town-2/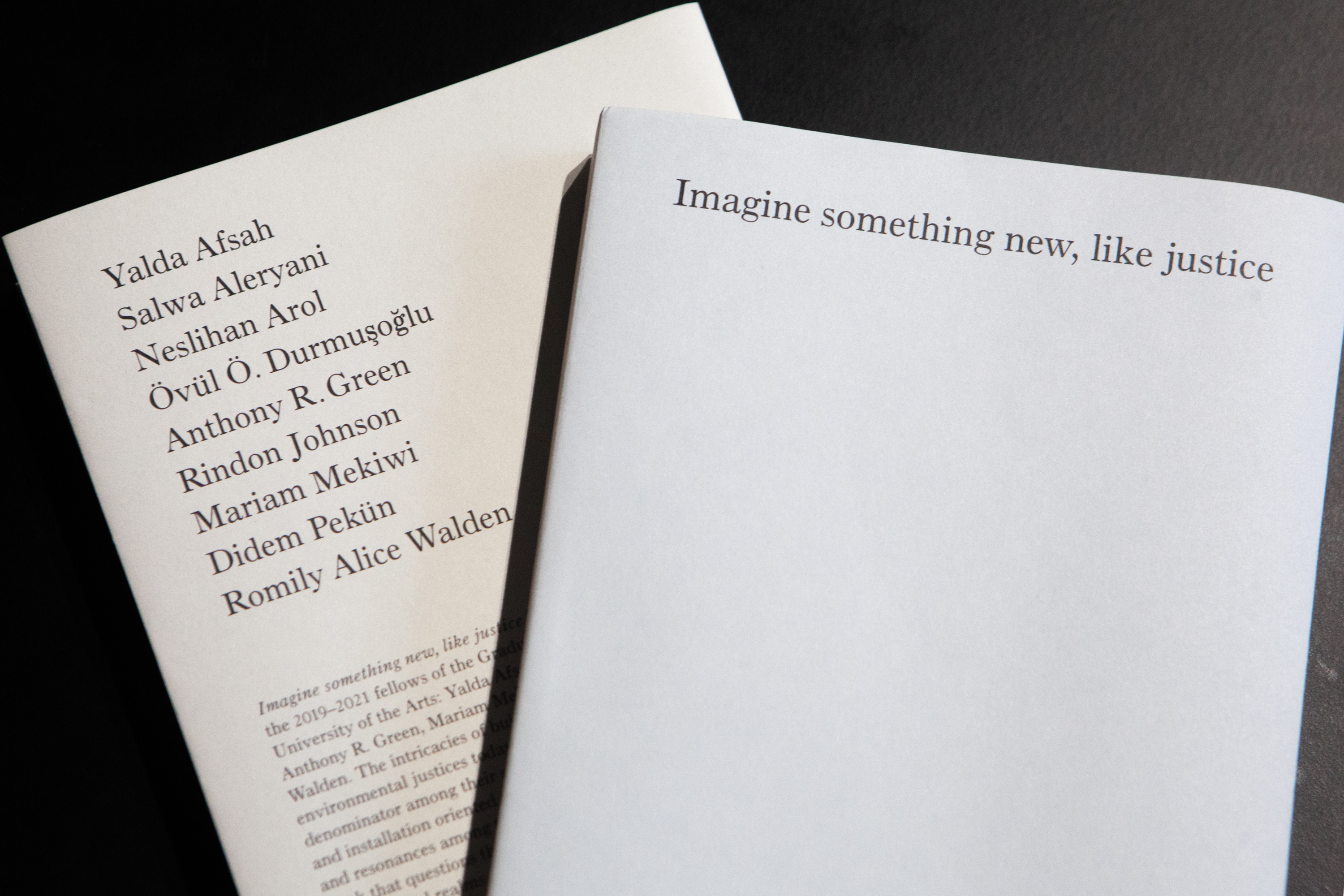 Image credit: Juan Saez

09.2021:
'Notes From The Underlands' will show as part of 'We Cannot Skip This Part - Accessibility' at Kunsthalle Osnabrueck, opening 11th November. It will be presented also (finally) in German Sign Language.

09.2021:
I will be exhibiting a sound/text installation as part of Graduale 21: Imagine Something New, Like Justice: Gallerie Wedding: Berlin: DE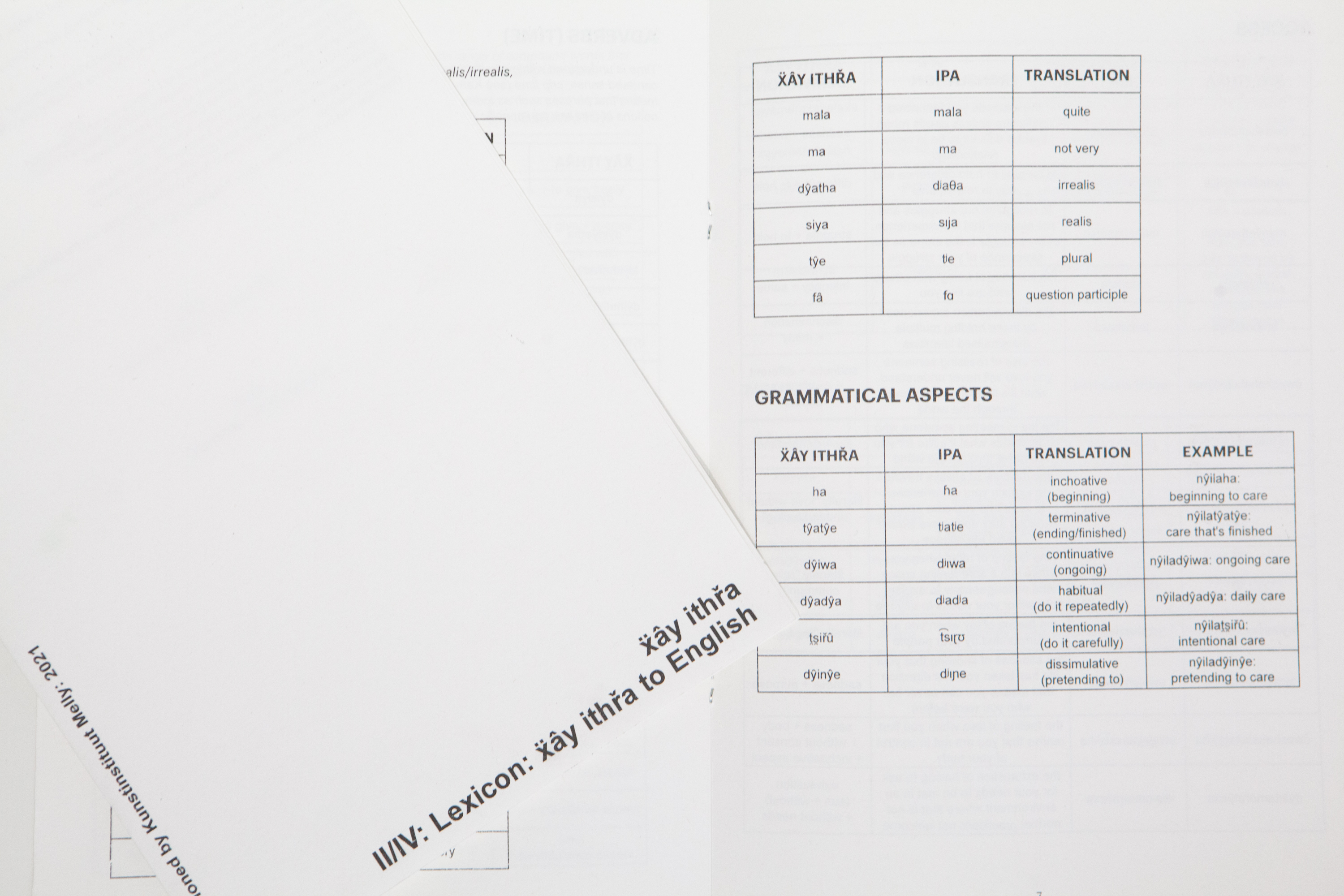 Image credit: Juan Saez

09.2021:
'Structures of Care' will be showing as part of REVOLTING SPINES AND SHIVERING CHAINS: Galerie im Turm: Berlin: DE.
Opening 22.09. | 18:00

08.21:
Unknown Objects, Newly Told Stories is live on the Schwules Museum website with a new text/audio commission

07.21:
I will be taking part in Interrogating Speculative Futures: A workshop on the politics of imagining a future with(out) chronic illness on the 19th and 20th July, hosted by Goldsmiths University: UK

06:2021: I am currently on residency with HAU Berlin as part of the Take Care residency series

05.21: 'Notes From the Underlands' will be screening as part of Queering the Belvedere on 11th June at Belvedere 21: Vienna: AU

05:21: 'Remedial Geologies IV' is now held in the UK Government Art Collection as part of the Art X-UK Acquisitions

04.21:
My new work 'ẍây ithřa: a pledge' opens at Kunstinstituut Melly as part of 84 Steps




03.21
I will in residence with Wysing Arts Centre and Sickness Affinity Group in November 2021