the body dreams of jet propulsion, or, every day, a catastrophic failure, 2021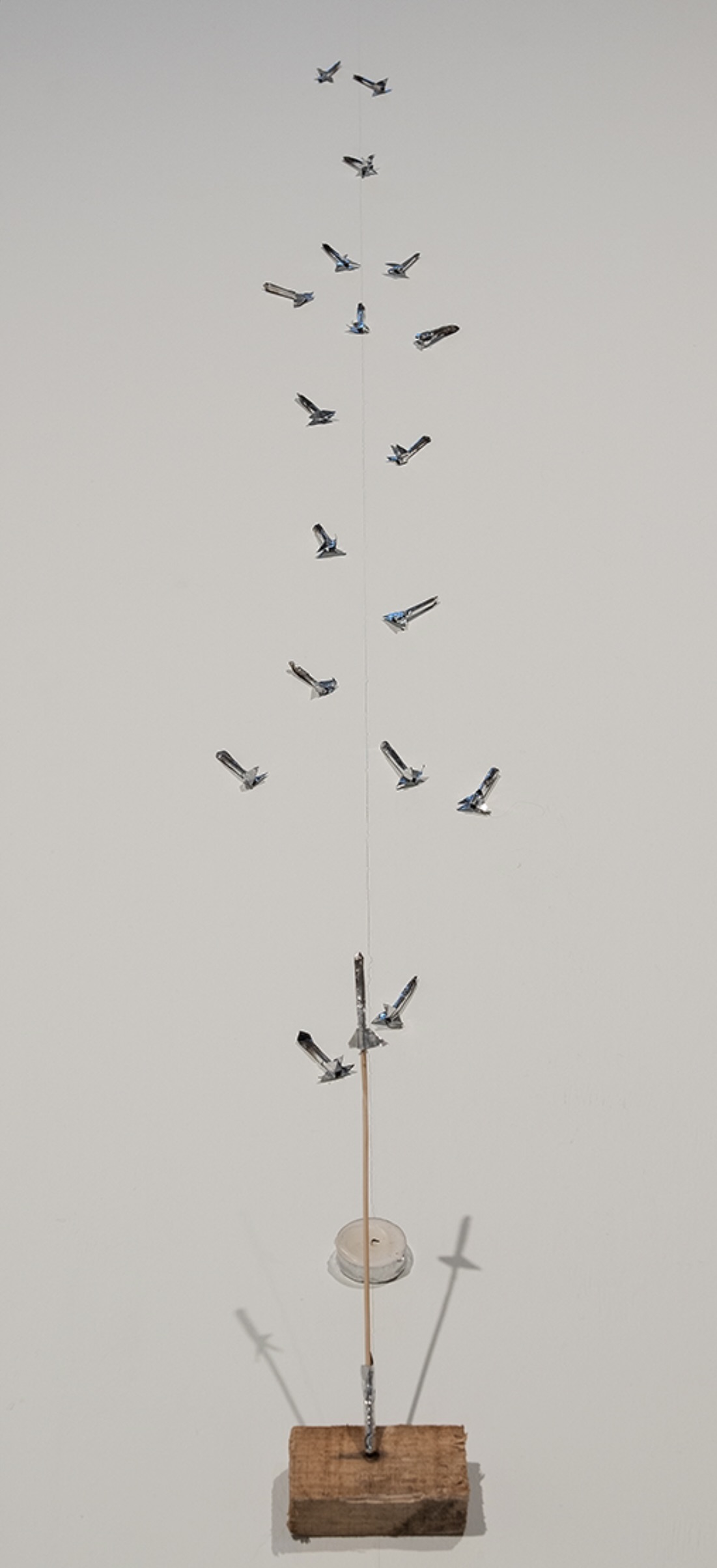 Aluminium foil, tape, found wood, matchsticks, tealight. Made at Wysing Arts Centre, 2021.

This installations speaks to the strangeness of end times: the impotence of hope, the fantasy of escape, the drudgery of repair, the generative potential of failure. I was doing a residency at HAU in Berlin, researching climate crisis and how it disproportionately affects sick and disabled people, especially those who are disabled and multiply marginalised. I spent a lot of time during the pandemic thinking about longing and desire in an embodied sense, stewing on a lack of control which feels very prescient at the moment especially in terms of climate crisis, whilst also watching billionaires send rockets into space. I've felt very bleak. This work speaks not only to my own experience of living in a body that dreams of being a different kind of body (both in terms of sickness and transness), but also of sending rockets into space for profit when the planet is burning.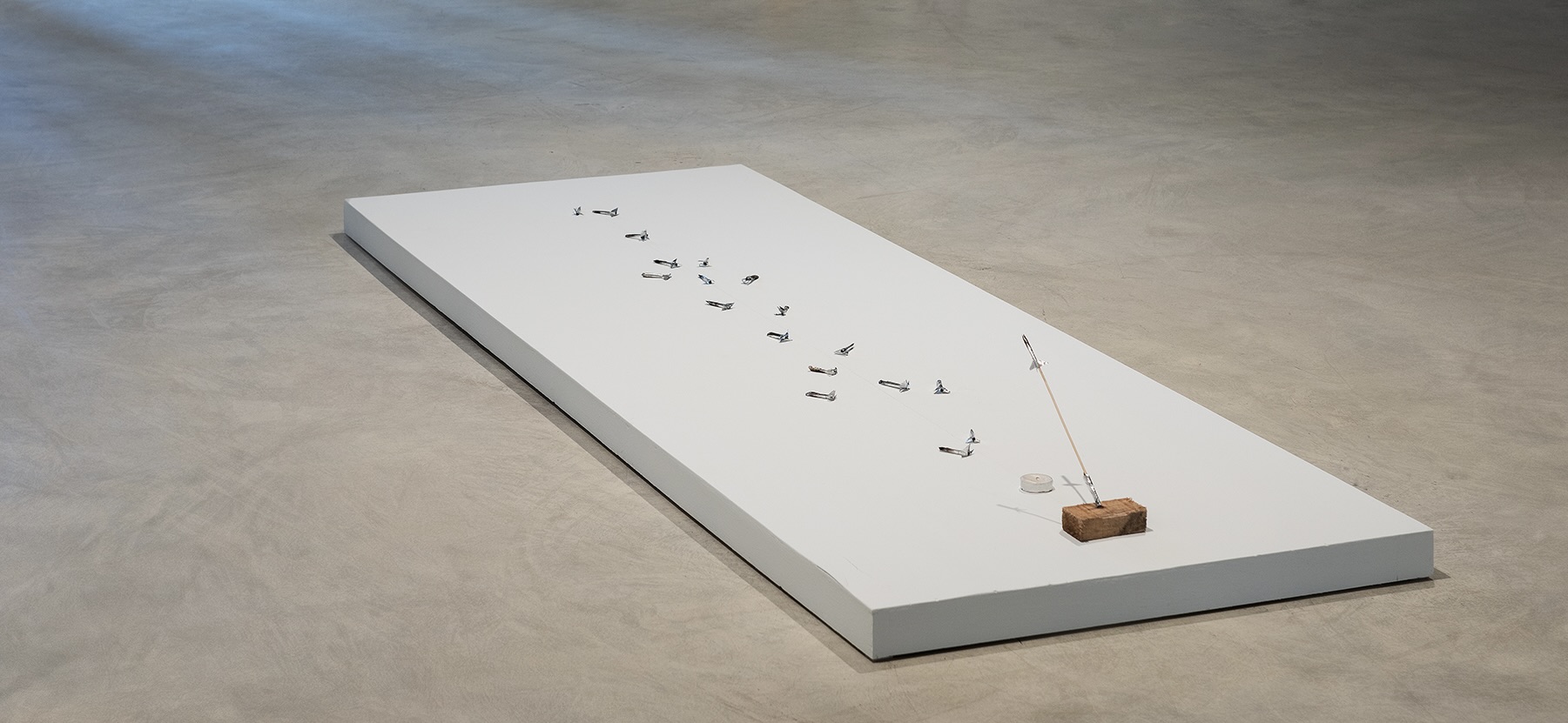 Installation view at Crip Ecologies: Vulnerable Bodies in a Toxic Landscape, Art Gallery of Windsor, Canada